Paris, start your e-engines!
The electric moped industry in Paris is holding its breath. Deputy Mayor for Transport David Belliard confirmed on June 15th that riders of internal combustion engine (ICE) motorbikes and mopeds will have to pay for parking within the city limits. With much of Paris' 500,000 privately-owned mopeds and motorbikes affected by the change, could this decision trigger a switch to shared electric vehicles?
The Champion and the Challengers
Coincidence or not, the competition between moped-sharing operators has already been heating up in Paris. After 2 quiet years, US operator Lime was the first to shake the market, adding mopeds to its e-bike and kick-scooter fleet in April 2021. Then Spanish operators Cooltra and Yego both launched in Paris on June 28th with a couple of hundred e-mopeds, ready to challenge local operator Cityscoot on its own turf.
With a fleet of 3,500/4,000 e-mopeds, Cityscoot has become the undisputed leader in Paris after German operator Coup decided to cease operations at the end of 2019. Until last year, Cityscoot's only competitor was Troopy, a company operating approx. 250 Yamaha ICE 3-wheelers. In order to keep up with local authorities' requirements, and remain in the game, Troopy will have to switch to electric mopeds. CEO Axel Vilaseca explains: "We chose to scale up only when our new range of e-mopeds will be available in 2022. We will then switch to 100% electric vehicles, and aim to have 2,000 e-mopeds available by the end of 2022".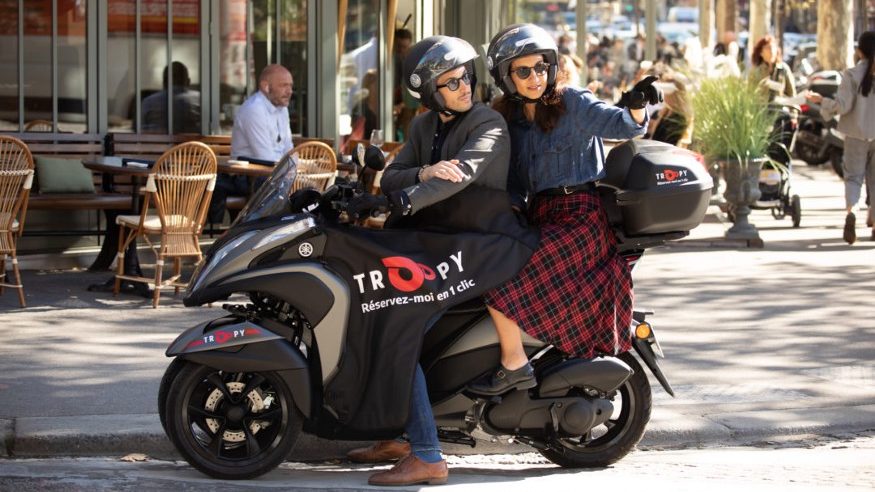 When Lime joined the party on April 7th with 150 mopeds, it was only its second moped market worldwide (after Washington DC). Though kick-scooters remain its main focus, the US company's economic power makes it a serious contender if they choose to address the market, but its expansion goals with mopeds are still unclear.
Yego's service has been available since June 28th with a "couple of hundred" mopeds on Paris' streets. The plan is to "increase the fleet size to 1,300 by the end of the summer, then 2,000 by the end of the year", says CMO Tim Ougeot. Being one among 10 moped operators in its home city of Barcelona, and among 10 scooter operators in Bordeaux, Yego is used to highly competitive markets: "We are betting on our unique user-friendly experience to convince Parisians: in-house designed app, customer support availability, and a fun vehicle design" explains Tim Ougeot.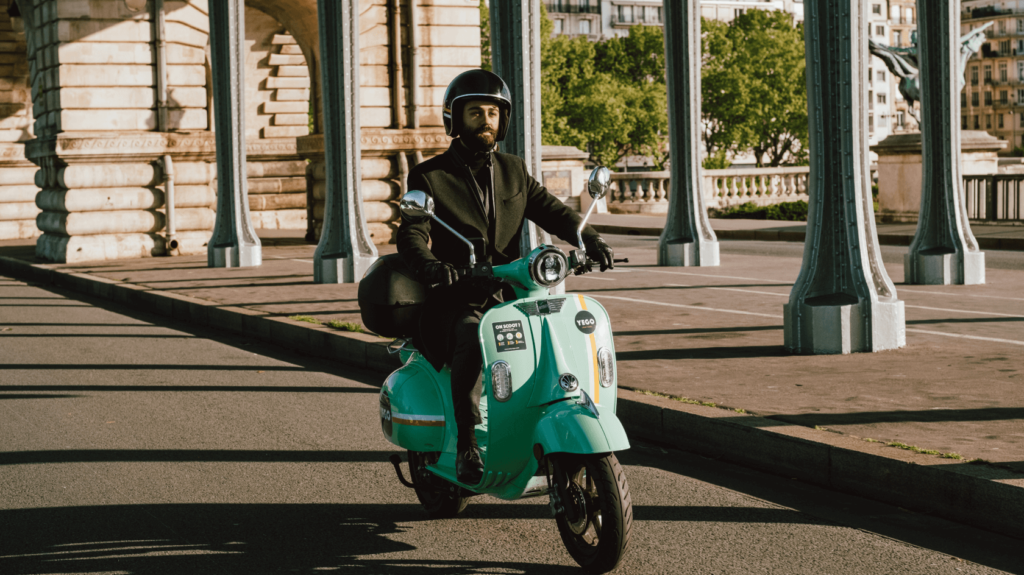 The very same day, Spanish operator Cooltra launched with a few hundred vehicles. Oriol Marimón-Clos, B2C General Manager, adds: "We will add around 160 mopeds per week during the summer to reach 2,000. At first, we will focus on central Paris". With 7,500 vehicles currently available in Spain, Italy and Portugal, Cooltra is willing to turn Paris into its main market along with Madrid, and quickly scale to compete in the same league as Cityscoot. Oriol Marimón-Clos confirmed that "international expansion was the best learning experience for us, and we are therefore confident of being successful in Paris".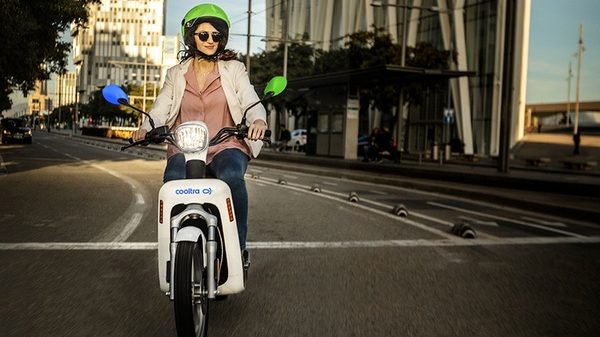 Faced with these new contenders, Cityscoot CEO Bertrand Fleurose is staying cool: "We are not going to change everything: we will keep a fleet of around 4,000 mopeds and adapt if the demand is stimulated by the new services. We will focus on maintaining a high availability rate in our large operating zone. We are also retrofitting our mopeds to provide 2 helmets per vehicle".
The rules are about to change
Interestingly, the Paris City Council seems to have anticipated this potential increase of shared mopeds. While the Council agrees that the optimum fleet size has not been reached yet, M. David Belliard wants to avoid any future parking issues. He announced recently that he is willing to establish "the same kind of [licensing regime] as for shared scooters" (which resulted in the selection of just three operators: Dott, Lime and Tier).
Though the details are yet to be announced, all operators are in favour of a regime that enables the development of sustainable shared-moped services in the French capital. Affected by the experience in Barcelona, Cooltra's Oriol Marimón-Clos asks for "a reasonable regulation regime that will favour experienced operators and allow them to operate at least 1,500 vehicles each". Cityscoot's Bertrand Fleurose is following suit, with a request for "5-year licenses, awarded to 2 operators".
Everyone believes that a collaborative process will start soon with Paris City Council, to build a regime that will benefit from each company's experience to build long lasting, user-focused services.