Will blockchain be a game-changer for shared vehicles geolocation?
People who are not experts in blockchain (I'm included) would have imagined finding the first application of the technology within the shared micromobility industry in the payment process, where it is mostly used so far.
It came back in the news for a different purpose when Helium, a US company developing a blockchain-based hotspots solution, announced a $15M fundraise and the large scale launch of its product with Lime as one of its first partners.
Early Experiences
Some shared mobility companies already tried to make the best out of blockchain technology. I did personally collaborate with Veloxchain, a Singapore-based start-up, back in 2018, who was willing to create a peer-to-peer vehicle sharing business but sadly stopped its activities. In early 2019, U.B. Group launched HAWK, the first scooter-sharing solution using a dApp. Based on daily profits, it was also able to mine cryptocurrencies. The company's social media accounts are silent since mid-2020…
The German software company Invers launched a 4 weeks project together with the Frankfurt School Blockchain Center back in 2018, to explore the possibilities of the technology for a shared mobility solution, and build a blockchain-based prototype. They identified high potential benefits for user registration, user interface, fleet extension thanks to P2P, savings on transfer fees and service reliability.
Lime and Helium experience
Back to Helium and Lime. Helium is a US company created in 2013 with the final goal to build the world's first peer-to-peer wireless network. It released its Hotspot device in June 2019, with the goal to build the largest decentralised wireless infrastructure that will support what they call the People's Network. Basically, people are able to buy one Hotspot device that will be a brick of a public LoRaWan network using Helium blockchain technology and mine the cryptocurrency.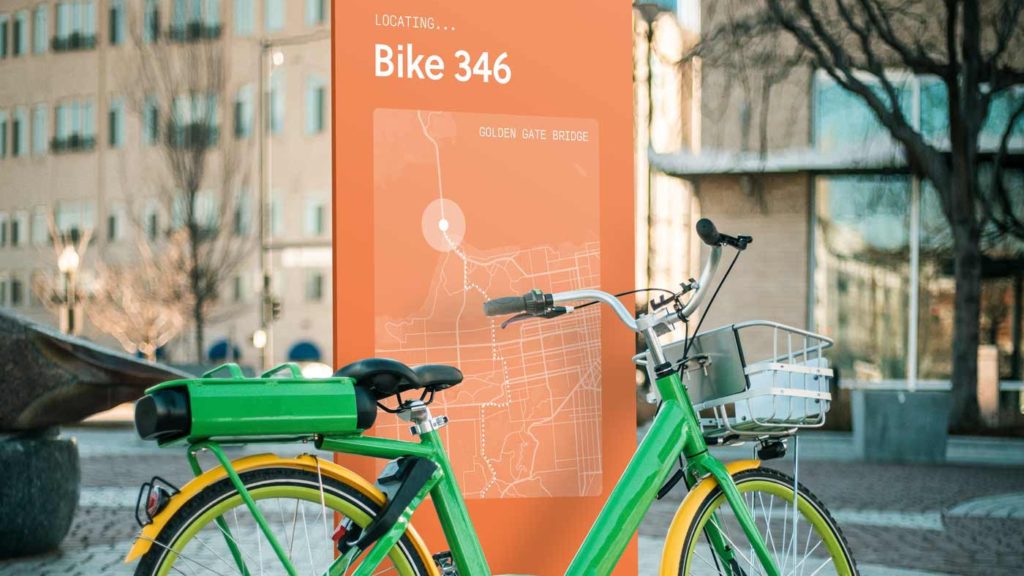 As it is perfect for IoT devices that require low data volumes but over a long range of distance and time, Lime jump into it as early as 2019 to understand what benefits it could take for vehicles location. First in terms of cost, as "Helium-enabled devices require no cellular contracts to relay sensor data back". Helium's CEO Frank Mong evaluate the annual cost for a vehicle sending information to… 1.05$/year. Second in terms of reliability and accuracy, as it is not dependant on GPRS signal, and the range of the hotspots allows to cross data. It is not clear how both companies are collaborating at the moment, but the possibilities are quite convincing to go further.
I am really waiting for a feedback from Lime to get the pros and cons of the technology in comparison with other location technologies used in the industry. With Helium network's growth in North America especially, the solution is becoming even more pertinent, and the cost advantage is matching perfectly the endless quest of operators to cut on unit economics. So why not a large scale trial soon?