Scooter jam on La Cannebière, Marseille
Shared scooters arrived in Marseille (FR) on January 2019, when Lime launched the first service with 150 vehicles. As the second most populated city in France with 868,000 inhabitants, Marseille is a major focus for (almost) all the operators with its welcoming weather… and despite not being the most cycling-friendly city (lack of infrastructure, traffic, topography…).
In an unregulated market, the number of operators quickly increased to 8 in October 2019, while the City Council was already working on an RFP to clean up its streets filled with thousands of scooters.
October 2019, the first selection
Marseille's first RFP was released in April 2019. The assessment of the offers relied on the technical aspects (Vehicle specs, operation model, sustainability…) for 70%, and the financial offer (amount operators were willing to transfer to the City Council) for 30%.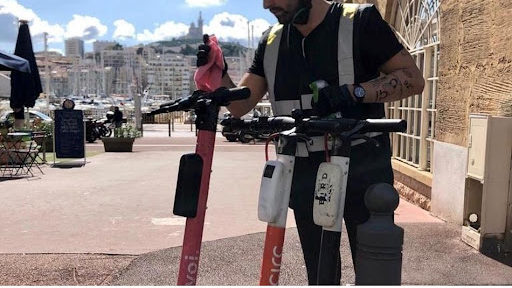 Out of 11 competitors (showing the massive potential of such services in the city), 3 were selected to operate 2,000 scooters each. Bird, Circ and Voi managed to rank in the Top 3, which was not the case for the pioneer Lime. 3 months later, Bird acquired Circ, turning it into a face-to-face competition.
RFP V2.0
2 years later, it was time for the City to learn the lessons from this first experience. It chose not to extend the duration of the licenses (it was possible to double it to 4 years) to integrate new rules and adapt to the fast-evolving offer in the new RFP released on July 23rd. Three operators will be selected based on their financial (20%) and technical (80%) offers. Yes, financial: there is a fixed fee of 16,200 €/year to be paid for public space occupation, but the offers must tell what percentage of the benefits operators will transfer to the local authority.
The main focus of this second RFP is definitely safety. For pedestrians and pavement users, the City will implement in collaboration with the operators a network of (at least) 300 parking zones. Operators' solutions to incentivize and enforce parking in those zones will be deeply analysed. For riders, the City is implementing "slow zones" where the speed limit will have to be automatically set to 10km/h, and asking for high standard scooter's technical specifications (brakes, lights…).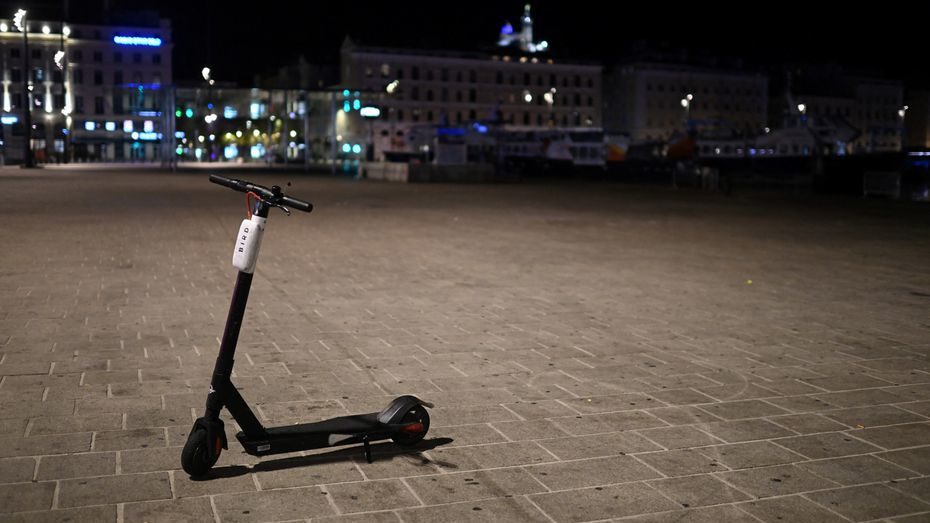 Another major change that will make Marseille more of an appealing market, is that the service can now be available 24/7. From 2019, operators were required to collect their fleets every evening and turn off their services from 10pm to 5am, an important drawback to profitability and ease of operation. It might compensate the fleet cap set at 1,500 scooters/operator instead of 2,000.
Operators are also asked to extend their operation zone. Currently concentrated in the city centre, the City is willing to improve transport equity by offering this mobility alternative in the suburbs.
On your marks…
9 operators answered the RFP, with Bird, Bolt, Dott, Lime, Pony, Tier and Voi having confirmed their interest. As for every valuable city (from an operator point of view), the last month has been a communication battlefield between the contenders, each trying to highlight its competitive advantages.
Voi, already operating in the city, started to upgrade its fleet to the Voiager 4, pointing out its benefits in terms of safety. Its counterpart Bird focused on parking zones: having introduced mandatory parking zones last July, the company has launched an online consultation where riders can recommend parking locations.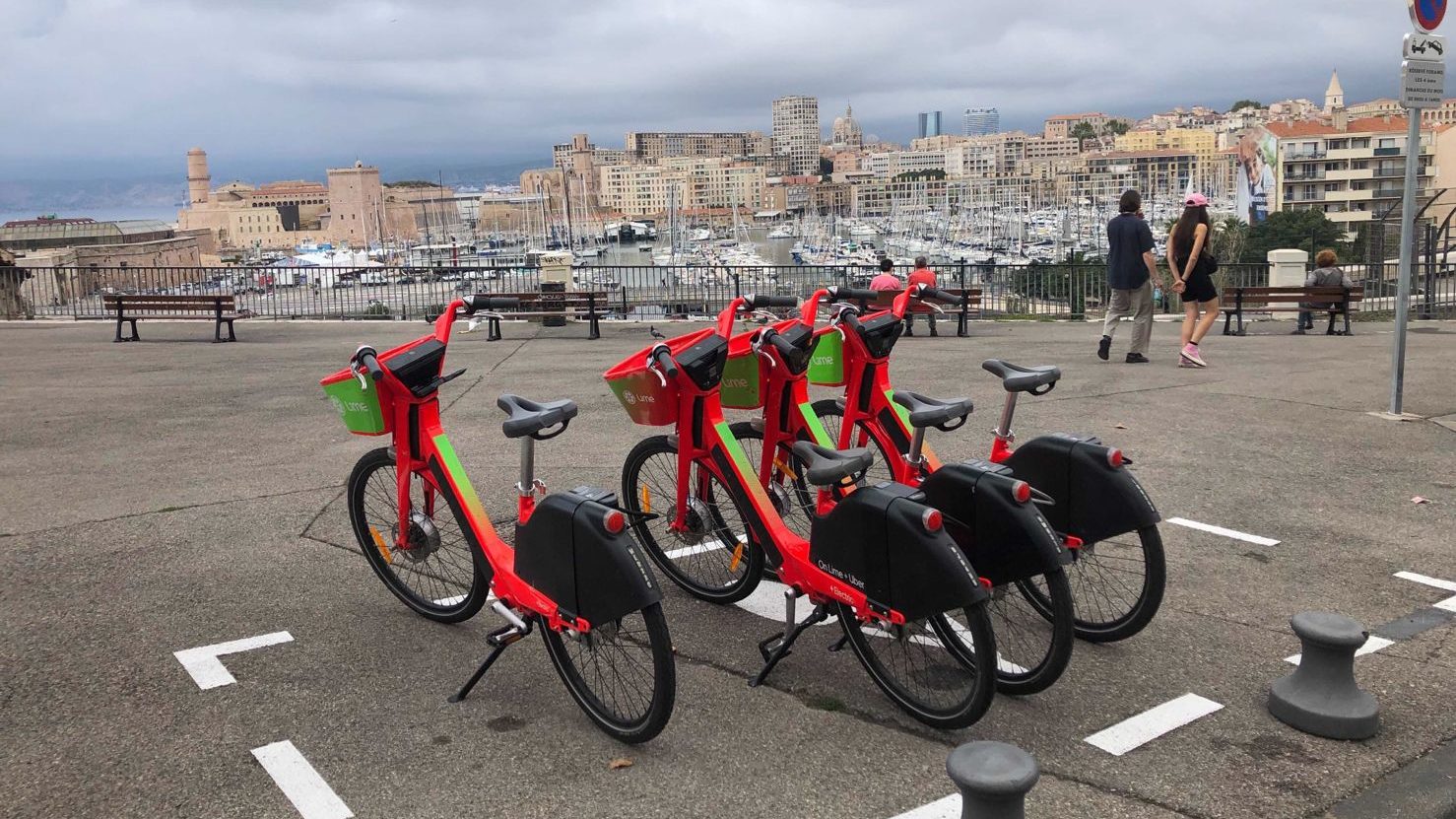 One more operator is already active in the Phocean city, as Lime came back with shared bikes in May 2021 for a 4-month long (only?) pilot. It allows the company to have one step forward in the collaboration with the City, as shows their common work on parking zones.
Pony has been very active as well. On top of the Made In France argument, Pony has worked on custom-made parking spaces with the local collaborative workshop MakeIci, and grew its local roots more with its participation in Le Grand Bain, a French Tech Marseille event.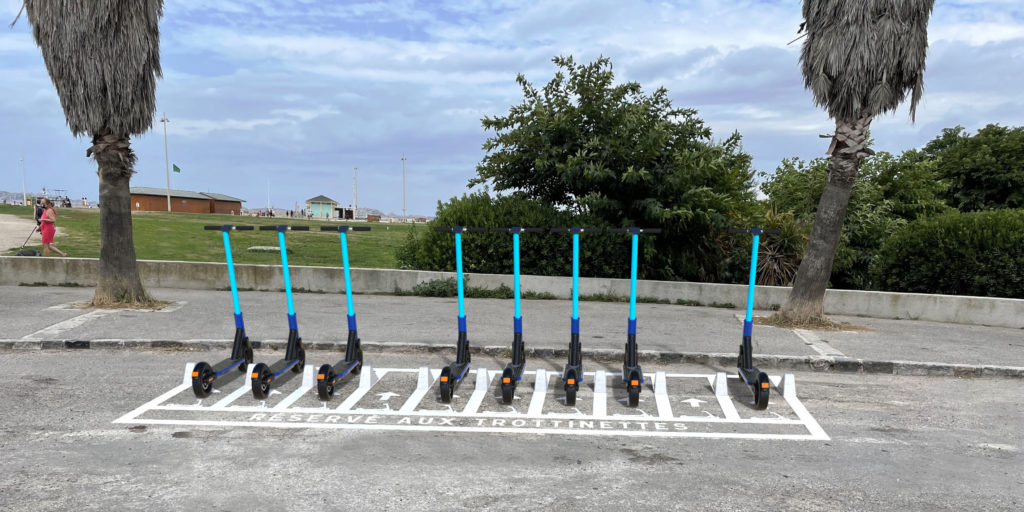 Other operators are quieter in the news, but also working as hard backstage. Bolt, Dott and Tier are building their operational teams, to be ready to launch as soon as possible. The two missing contenders should be within Helbiz, Link, Spin or Wind.
The RFP results have been communicated to the participating operators on… September 21st, for a service launch on October 23rd. The lucky winners will benefit from improved rules, specially on operation hours, while others are in line with what they are facing elsewhere (slow zones…). Place your bets!