Micromobility, the forum for mobility data privacy
The introduction of the MDS by the LA DOT in april 2019 started a war between the Army of Mobility Defenders and the Army for Data Privacy. Why is it all about? First…
… what is MDS?
Let's start with a short explanation of what MDS is. From the GitHub page:
The Mobility Data Specification (MDS) is a set of data specifications and data sharing requirements focused on dockless e-scooters and bicycles. Inspired by GTFS and GBFS the goals of the MDS are to provide API and data standards for municipalities to help ingest, compare and analyze mobility as a service provider data.
It is basically the tool formatting/translating the data between operators management software and authorities' data processing ones. MDS has 2 components:
The provider API, to be implemented by mobility providers. It will collect trip, vehicle data.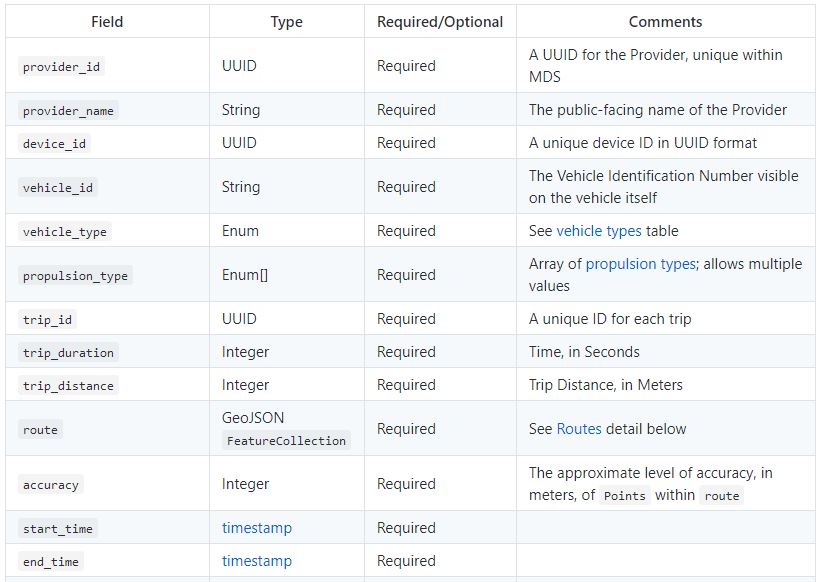 The agency API, that will allow cities to implement parking zones, no-go zones… and transfer data to the provider.
The controversy
LADOT, the initiator of MDS, implemented it for the purposes of managing the system, regulating safe operation for citizens, and enforcing adherence to regulations prescribed by local legislators on equity of access and geographic limitations and caps. Most of the operators, with the noticeable exception of Uber, are in favour of such a standard.
On the other side, organisations and companies are afraid of security breaches in the API, as well as misuse of the data, many citing the possibility to identify one citizen due with the huge amount of data.
To understand better this controversy and its implications – and the standard itself and history – listen to the Micromobility podcast with David Zipper, one of the specialists in the field. I also wrote an article about it.
MDS development
While LA's case started launched an intense debate on how data should be collected and used by cities and private companies, it seems that the vast majority of cities are not unsettled at all. In order to enforce the standard, the Open Mobility Foundation has been created, and it gathers all the main advanced US cities on shared mobility : LA, of course, Washingon DC, Austin, Chicago, Miami, San Francisco, Portland… (+NYC). Bogota, Columbia, is so far the only outsider, but +50 other cities worldwide are already working with the MDS.
Mobility operators are split in two. Some joined the movement, Spin and Bird being part of the founders of the foundation. Other – the ride-hailing companies Uber and Lyft – are trying to fight against it, as it goes in the direction of MaaPS (Mobility as a Public Service), in other words against their idea of private mobility platforms.
As MDS seems to be the only data standard emerging in mobility services (please correct me if I'm wrong), it might develop pretty quickly outside of the US. Many EU countries are currently working on new mobility laws (France, UK), while many cities are currently working on regulation to open or regulate fleets. If safety is checked for data transfers through MDS APIs, there is few reasons to be more afraid of cities than companies owning your data.
If you interested in the topic, here are two upcoming webinars: