Discover Japan's shared micromobility
Japan has historically been an isolated island: after the first foreigners landed on the island in 1543, real exchanges only were established during the XIXth century. It remains a very conservative and unique culture, which is also true for mobility. Let's have a look at the situation regarding shared micromobility services there.
Bikeshare
Softbank is definitely the promoter of bike-sharing in Japan. They first launched Docomo bike-share in february 2017 together with NTT Docomo, making around 150 electric-assisted bicycles available at 32 stores in Tokyo and now in more than 20 cities. They are equipped with a smart-lock, activatable via a travel card or a pin code.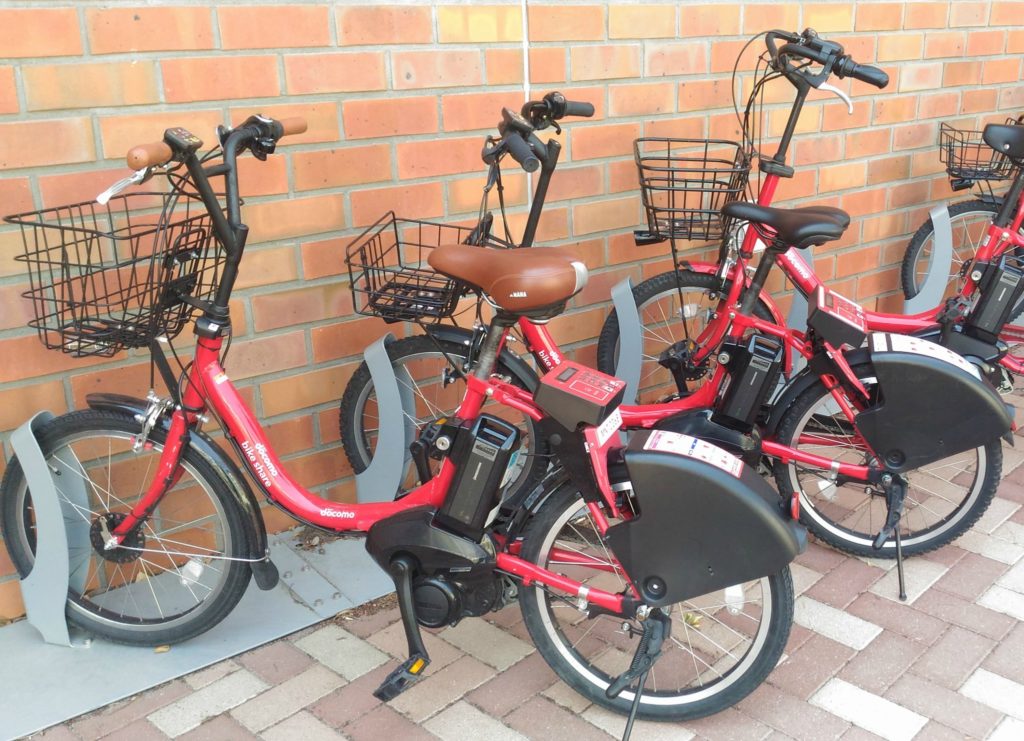 Then, they launched Hello Cycling together with Openstreet, a dockless bike-share using the same technological system as its Chinese rivals Mobike and Ofo who they were trying to fight against. With Hello Cycling, the parking is restricted to "stations", but anyway, knowing the respectfulness of Japanese, I doubt they will ever have bad parking behaviours….
Speaking of Mobike, it first launches in Sapporo, in August 2017… where it only lasted until November 2017. It is nonetheless still operating in Fukuoka, Nara, and a handful of smaller cities. Its former competitor ofo launched in spring 2018, to only to withdraw from the country 7 months later!
The only European company that managed to implement one durable project is JCDecaux's Cyclocity system, active in Toyama since 2010.
E-scooter share
E-scooters, like other kinds of PLEVs, are considered as "motorized bicycles" by the Japanese traffic law. It means a mandatory side mirror, license plate, and driver license for the user. You got it, it is no welcoming place for e-scooter sharing operators, but the locals Okai, AnyPay and Z.Corp have set up a group promoting micromobility solutions.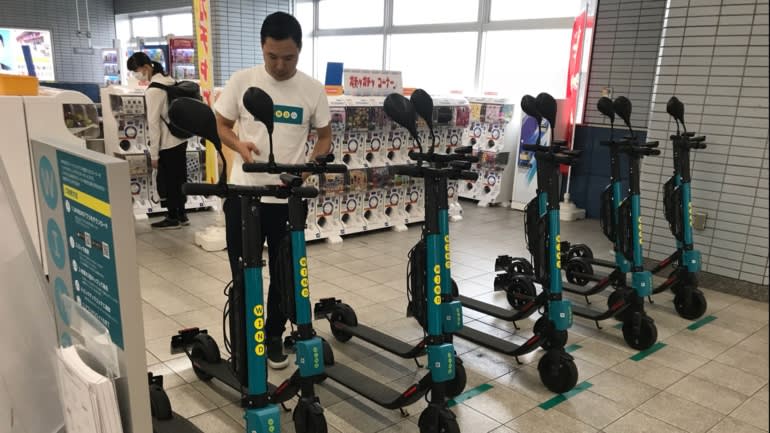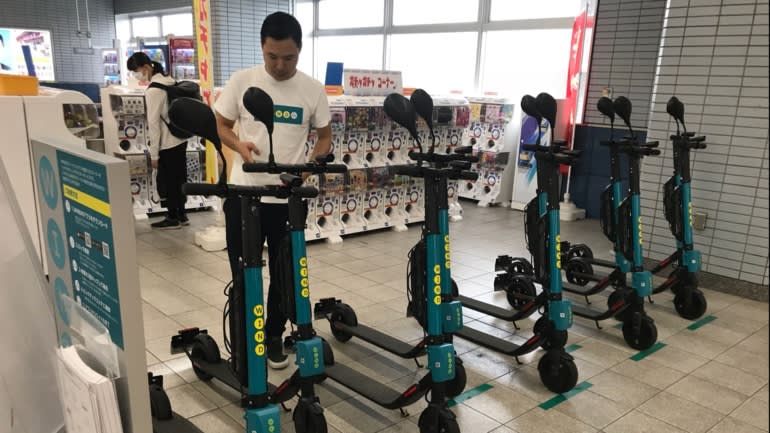 The first and only e-scooter sharing project so far is a pilot launched by Wind Mobility Japan, with 10 e-scooters available in Urawa-misono train station in Saitama. The company, of course, had to adapt its scooter to the local regulation and hopes to develop partnerships with more railway stations.
If e-bike sharing is now well established in the country thanks to the local operator Docomo (and others), the main unknown is now on the e-scooters development in the country. The local laws being too constraining currently, and considering Japanese respect for the rules, shared services cannot flourish before it evolves towards customized laws for PLEVs.
Special thanks to Russell Meddin for the Bike-sharing World Map, the most useful mine of information about bike-share projects.