Discover Pony, innovative vehicle for shared mobility !
Of course, you know about the big players in the shared micromobility sector. Bird, Lime, Jump, Mobike, Circ, Voi… are present almost everywhere in their home markets. But let's not forget about local players, who are also playing a big role in this fast-changing industry.
By its development choices and unique business model, the French-British company not only gather frogs and rosbeefs, but dares to test another operator strategy. Discover Pony, with its CEO Paul-Adrien Cormerais.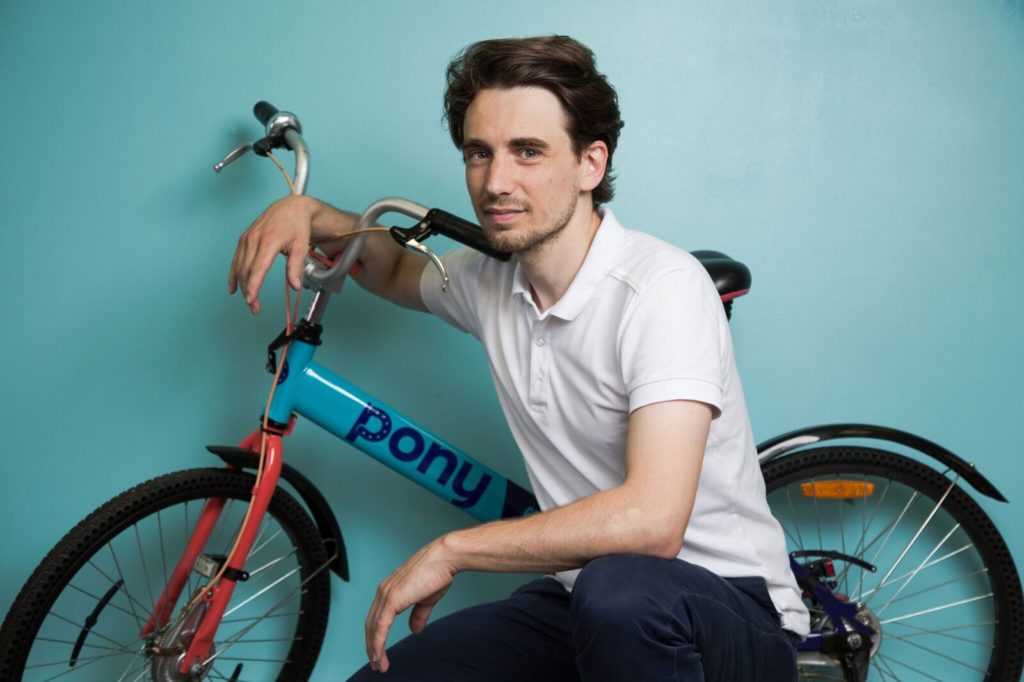 SMM: Hi Paul-Adrien! A few words about Pony's history and philosophy as a starter?
PAC: We started pony back in 2017 as a way to improve urban mobility and reduce air pollution. The idea was to set up the first dockless bike-sharing scheme by creating a smart lock for bikes that replaced the docks. This allowed our scheme to be cheaper and more flexible than any incumbent docked systems such as Santander bikes in London or Citibikes in NYC.
We launched the first pony system in Oxford in September 2017 with only 100 bikes. Today, we design, produce, and operate several thousands of bikes and e-scooters across France and the UK!
Our philosophy has always been quite different from the rest of the industry. When everyone else was obsessed with growth and expansion, we focussed on creating a scheme that is profitable, sustainable, accepted locally, and respectful of the cities.
What we like to say is that pony is not just about getting around, it's about changing the way the world goes round.
You chose to launch your bike-share service in September 2017 in 2 relatively small markets (Oxford/UK, Angers/FR) and launched your only extra project in Bordeaux/FR last June. Tell us more about your specific development strategy!
We have built our development strategy in line with two insights we drew from our first months of operations.
The first one is that micromobility is not a 'winner takes all' market with a typical 'first-mover advantage' – similar to ride-hailing or social media. Micromobility is much closer to a retail, brick and mortar market, with more traditional business dynamics (gross margins, Asset ROI, lobbying, staffing, leases etc.). What this means for us is that there is no rush to 'open cities'. The most important thing is to remain profitable at all time and to always be the leader in every market we operate.
The second insight is that there was an unprecedented rejection of the 'free-floating' model from the people. This was due to operators dumping too many bikes all at once, resulting in cluttering, but also lack of direct 'community' benefits. In order to fix this and to re-align the incentives with the citizens, we decided to make them a part of pony by creating the 'Adopt-a-Pony' scheme. This scheme lets users 'acquire' a pony and rent it out on the platform. Essentially, we let users take control of the mobility infrastructure of the city they live in! They pay for the bike upfront, we design it, we produce it, we deliver it, we manage the local operations of it, collect the revenue, and give a share back to the bike owner.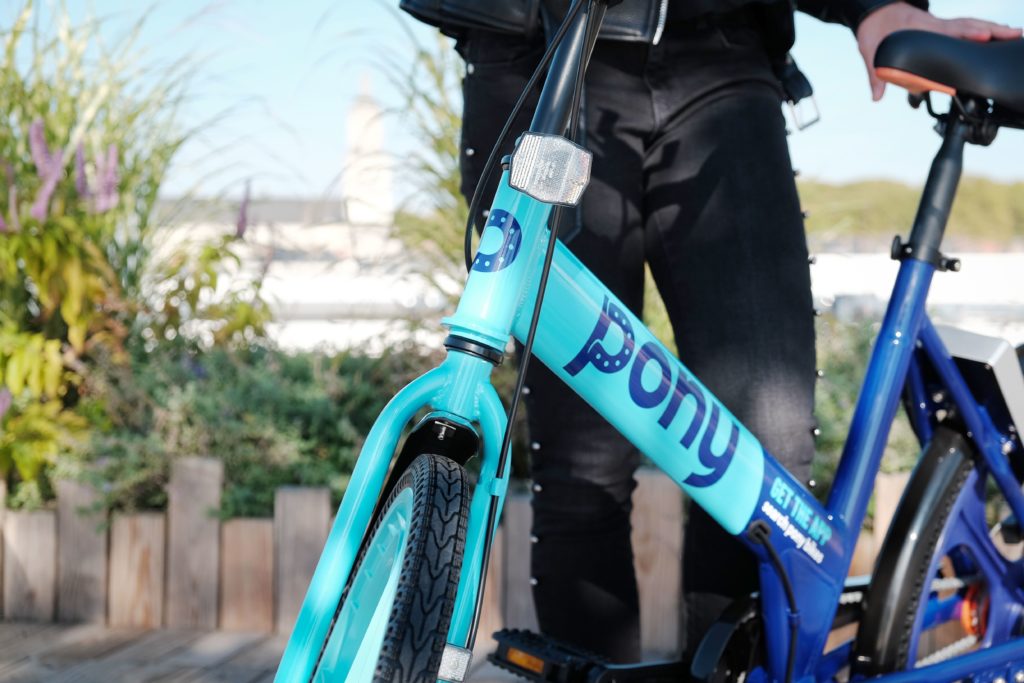 So… What is your roadmap for the coming years?
Transport is the second biggest area of expenditure in Europe with 1200 billion per year – the bulk of it being car-related expenses.
We believe a major shift is in progress with car fading out as a major mode of transport – leaving space for all kinds of micro vehicles, being shared or owned. At pony we want to be the platform at the center of the system, ensuring the value created by the transport industry stays in the local economy – the power will remain in the hands of the people via the Adoption mechanism.
If we look closer to 2020, we are introducing proprietary e-bikes and e-scooters. The first breed should be seen grazing around in a few months!
We are also working on a platform that will allow people to suggest cities and reserve ponies. That's a feature request we get at least twice a day.
Can you tell us more about the "Adopt a pony" program and its potential benefits for your company and the users? And maybe give us a first feedback after 10 months…
Indeed, our big differentiator is our business model.
Pony is the first scheme to decentralize ownership of its vehicles because we believe shared vehicles should belong to the people who use them. We let any of our users buy our ponies and share their revenue, ensuring that the profits remain in the local economy. We say they 'adopt' ponies and we call them 'pony angels'.
It's fantastic for the people because it ensures the main part of the profits remains in the local economy. With the traditional rental model, all the revenue goes straight to the owner of the asset – which is often based in big cities such as San Francisco, Los Angeles, Berlin, Shanghai or Beijing. With our model the money generated in Angers stays in most part in Angers, the money generated in Bordeaux, stays in most part in Bordeaux.
It's great for the company too! It solves the acceptability problem: people today complain about scooters that "came out of nowhere", that "no one ever asked for", and that "are cluttering the city". Yet, somehow nobody seems to complain about the zillions of cars parked on the sidewalks, which is a problem much more likely to impact people's daily lives. Decentralizing the ownership of the pony bikes means they don't feel like an alien invasion, someone specifically asked for each one of them. They belong to real people.
It contributes to reducing the vandalism problem. As we said before, a sense of community is naturally created. The owners have an incentive for the scheme to work and naturally become its biggest advocates: they convince their friends and colleagues to use it, they report any issue they see on the field, they help us identify antisocial behaviors, etc.
It solves the lack of moat & defensibility problem by creating a network effect: more owners = more bikes = more value to users = more users = more value to owner = more owners.
So building a user community around your service is a major differentiator! Adopt a pony helps building it, but what are your other tools?

Adopt a Pony is actually at the center of it indeed, but we also make extensive use of other channels such as social media or influencers marketing. In terms of offline strategy, our city managers play a great role in terms of evangelizing the city and conveying the vision of pony.
You have been communicating a lot about your bike's iterations. It recently passed the ISO MTB certification for example (congrats). Why is it so important?
For profitability, in particular, on a per bike basis is at the center of the whole system.  Every time we ship a new iteration we gain a few points of gross margin. Passing the MTB certification was a milestone for the R&D team because it translates directly into enhanced robustness, less frequent breaks, cheaper maintenance, and hence higher gross margin. It was huge for us!
The iterations are actually key, because "trial and error" is the only way to know what works on the streets. We found out the hard way that specs sheets and requirements don't always survive the street-tests!
Speaking about vehicles, you are venturing into the wild e-scooter sharing jungle with 150 scooters in Angers/FR and 100 in Bordeaux/FR. I guess it is a bit risky, aren't you afraid of pony being eaten?
Not at all! It was scarier with the bikes operators, to be honest. When we launched in Oxford back in 2017, ofo, oBike and Mobike all launched at the same time as us in the same city of 150,000 people. Our competitors had more than 1 billion in funding each and had made Oxford their flagship for Europe- yet thanks to our precise execution and focus on profitability and service quality, we dominated the market from the get-go until they all threw in the towel.
We are seeing the same pattern with e-scooters where operators are obsessed with growth and opening new cities instead of focusing on making the unit economics work. E-scooters are already profitable for us and we are seeing enormous traction on the 'Adoption' side. So long as we can keep our profitability at this level and our pony angels happy, competition is not a threat for pony. As a matter of fact, we are currently ranked number 57 app in the Travel Category in France which is better than some of our competitors who are in way more and way bigger cities like Paris or Lyon!
Thanks Paul-Adrien! See you soon on a Pony in our streets!