How is Singapour dealing with dockless bike sharing
As every city confronted with dockless bike sharing, Singapore faced major troubles with parking. And as you may know, Singapore government likes order and cleanliness…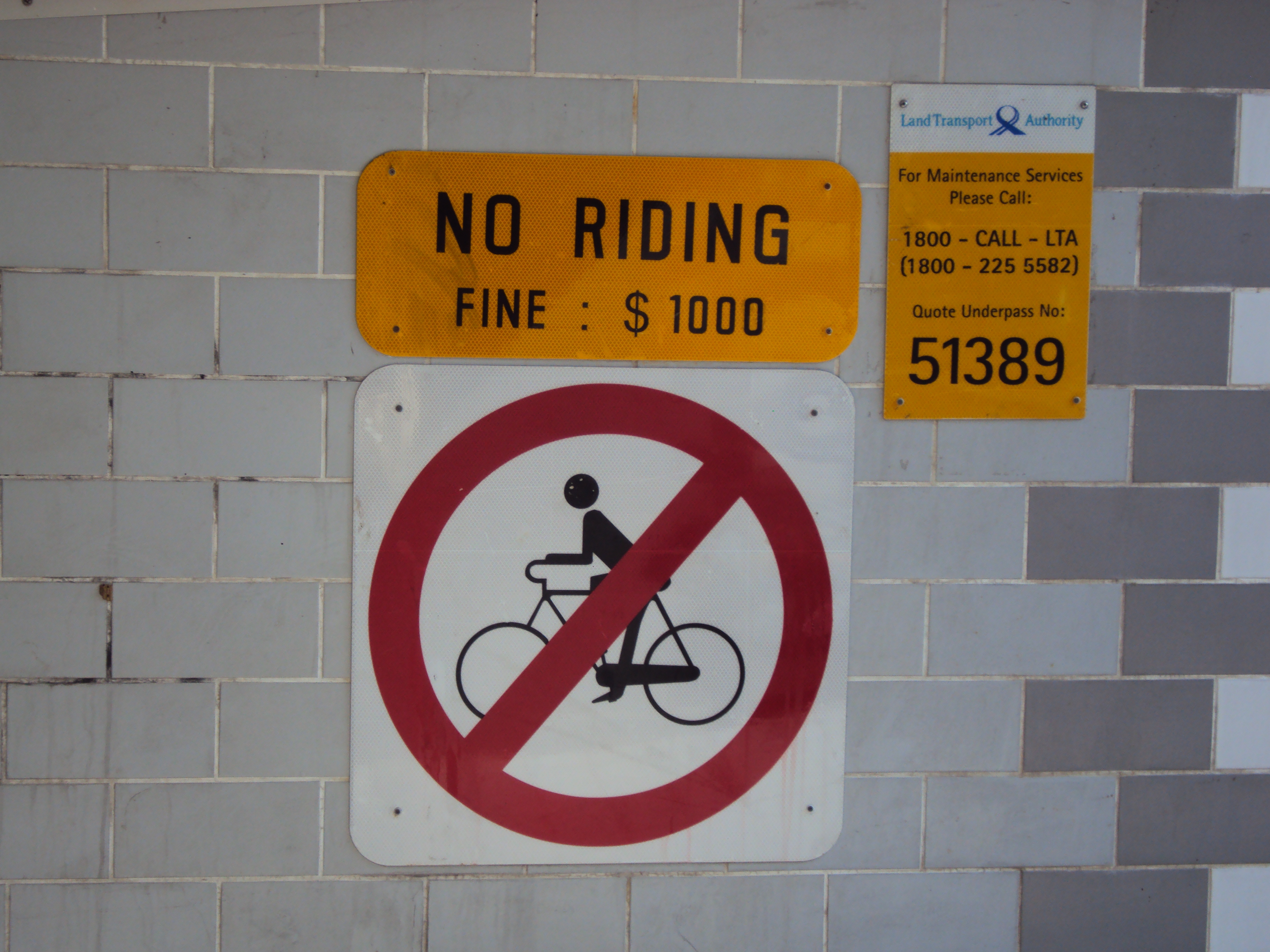 So they didn't wait for anarchy, but instead invited all parties around the table:
The public authorities: Land Transport Authorities (LTA), the National Parks Board (NParks) and all 16 Town Councils (TC).
The 5 dockless bike-share companies operating in the city: GBikes, Mobike, oBike, ofo and SG Bike
And we can agree that the talk was efficient, as a Memorandum Of Understanding (MOU) has been signed by all parties. And it's not an empty one!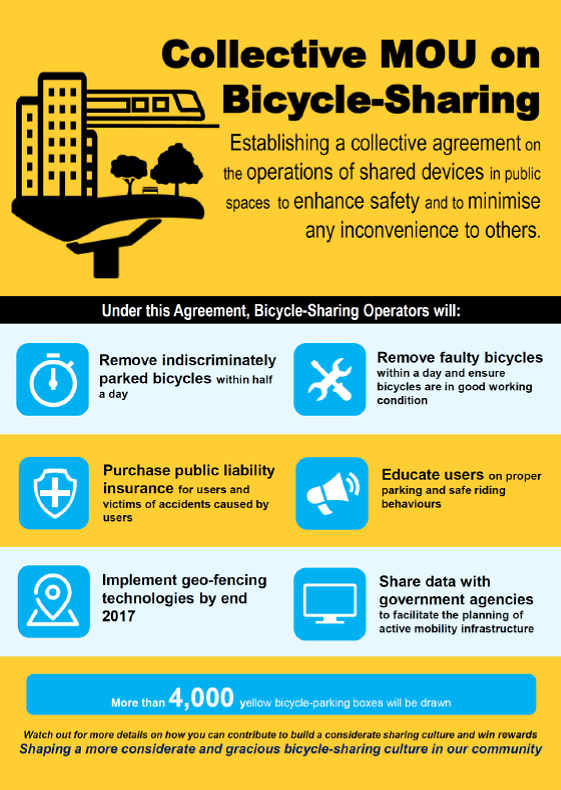 All companies will have to implement before end of 2017 (!) a geo-fencing technology to their apps.  SG Bike and GBikes are a step forward, already using it, but developpers, check for job opportunities in the other companies! Apps will alert users if they do not park their bikes in designated areas. Each company will have to define proper penalties if the bike remains badly parked.
Each indiscriminately parked bicycle will have to be removed by the companies within half a day. Each faulty bicycle will have to be removed by the companies within a day. We have no information regarding penalties applying to bike-share companies if they do not respect this proposal.
Public liability will have to be provided by the companies for every customer, in case of accident.
It will also be the companies responsibility to educate its users through apps, communication… about parking rules and safe riding behaviours
Finally, companies will have to share anonymised trip datas, to improve its transportation policy. This is a great opportunity to build a appropriate network, using public AND private data!
Singapore is also aware of the need for more parking spaces caused by the growth of the bike population. More than 4000 "drawn" bicycle parking have to be created (who's responsibility should it be??) and some of the providers like Ofo and Mobike have already started doing their owns:
This is a huge step for dockless bike-sharing… but not sure if it's forward or backward! The need for geo-fencing is wiping out the main advantage of dockless bike-sharing, as virtual stations will be created… Dockless, but no more free-floating! Yes, we can only blame ourselves.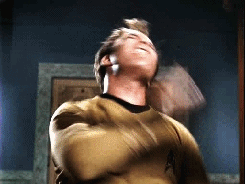 We can also remain careful about all this news, as the LTA did not communicate on the possible penalties they can apply on bike-sharing companies if they do not respect the previous rules. Will all companies have the mean and will to improve the use of dockless bike-share?