Vehicles hibernation and batteries
The question was raised by a statement of Bertrand Fleurose, CEO of the French e-moped operator City Scoot, one of the few shared micromobility services still available in Paris after the COVID19 related lockdown :
We cannot stop our service in Paris, Milan or Rome. If we do so, all our batteries will be damaged by non-usage and we would loose even more money.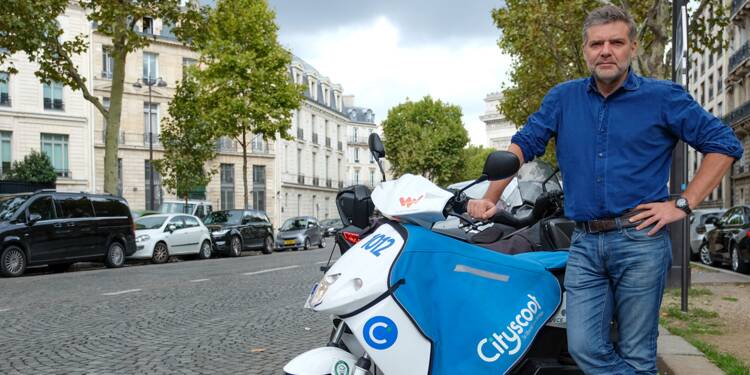 So are all e-vehicles operators taking the risk of having dead batteries after months by storing their fleets untouched in warehouses all around the globe?
Li-Ion batteries characteristics
All shared e-vehicles are powered by Li-ion batteries from light e-scooters to heavy e-cars. According to Sam Jaffe, an expert in energy storage and founder of Cairn ERA, "Li-ion batteries are designed to be able to be stored safely when not in use, but are subject to self-discharge".
Self-discharge is not a manufacturing defect but a battery characteristic. Li-ion batteries will lose around 5% in the first 24 hours, then 1 to 2% a month on average. The rate depends on the battery construction quality, and on the storage environment characteristics, especially the temperature.
| | | | |
| --- | --- | --- | --- |
| | 0°C (32°F) | 25°C (77°F) | 60°C (140°F) |
| Full Charge | 6% | 20% | 35% |
| 40–60% charge | 2% | 4% | 15% |
Self-discharge per month of Li-ion at various temperatures and state-of-charge
The charging level has to remain above approximately 3.0V/cell: when it reaches 2.5V/cell on average, the battery enters in sleep mode where the protection circuit turns off and most chargers will not charge the battery.
A matter of maintenance and time
Consequently, the key to maintain the batteries condition is to monitor the charging level. And you do not need to do it accurately as Sam Jaffe says: "I would be worried if I had to store a scooter for a year. But if I observed it and topped off the charge every now and then, it would be fine". You just need to avoid extreme temperatures and state-of-charge conditions.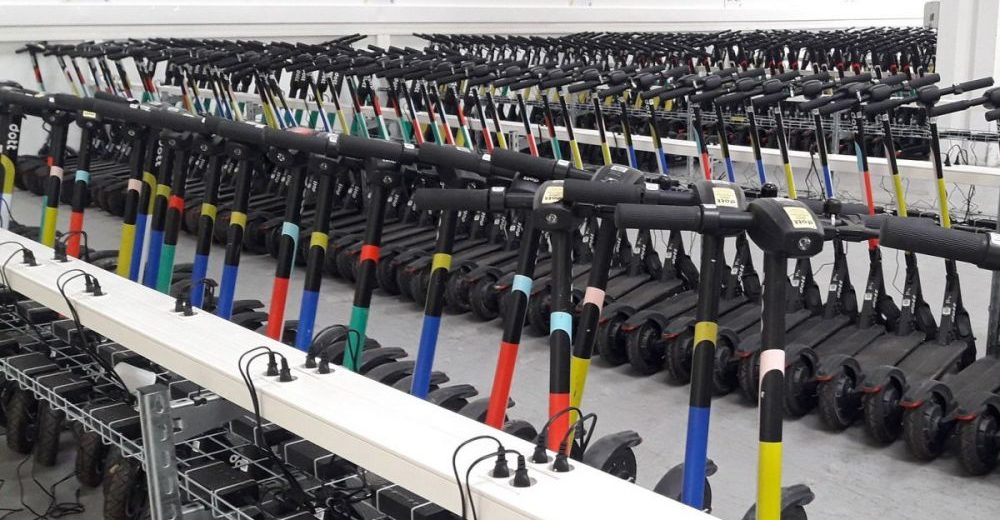 Operators are very much aware of the risk. Joe Kraus, CEO of e-scooter operator Lime, confirmed having considered the risk and received confirmation from its engineering team that the batteries will not suffer for storage. But it depends on how long it is going to last, as operators should perform charging campaigns every 4 months or so.
Finally, Sam Jaffe confirms that "a few years in that storage situation would probably lead to a dead battery, but it would last much longer than a battery being actively used for a scooter", answering clearly the initial question.