My 2020 shared micromobility forecast
Having already bet on Paris' e-scooter sharing RFP winners in my last article, I am ready to take more risks: today I will develop two ideas on how I see the near future of shared micromobility.
This is a good teaser, as I am gathering experts opinions on this very subject for next week publication.
The end of pure free-floating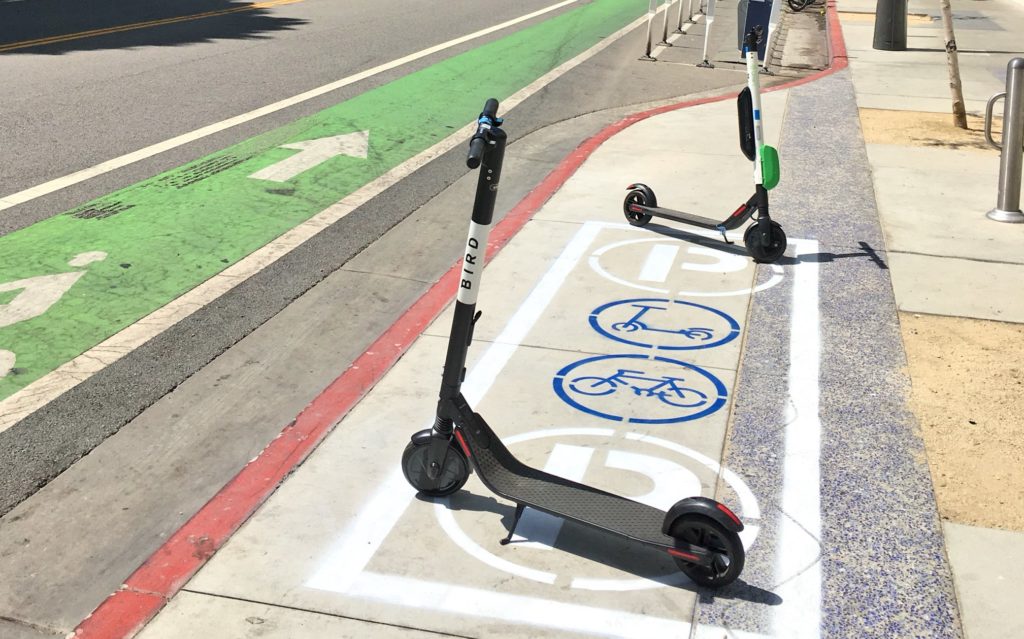 Since the launch of free-floating bike-share and e-scooter share, the parking management has been a major issue, putting too much pressure on a scarce public space. In the US – Los Angeles, Santa Monica, Austin… -, in France – Paris, Annecy… – or Canada – Montreal – cities are implementing the first answer to the problematic : dedicated parking spaces. In Europe at least, where public space management is a greater challenge due to the dense historical urban landscape, this is just the first step towards a stricter parking regulation. Latest example: Paris' RFP obliges operators to allow parking only in one of the 2500 parking zones. This kind of regulation should spread in most cities, and combined with the emergence of cm-level positioning technologies, it will allow better control on parking management, signing at the same time the end of free-floating for micromobility services. Operators will have to adapt and innovate around this constraint, by working on new models: vehicles delivery, partnerships with shop networks for inside parking and charging… And how will it impact ridership?
Emergence of shared e-cargo bikes
If e-cargo bikes win the unanimous support for their benefits on last-mile deliveries, being used by most of the major delivery companies – UPS, DHL… – it is quite forgotten as a mobility service. The car decline in cities does not erase the need to carry cargo or children, use cases for which the options are limited.
Nextbike and Sycube have been the precursors with services in operation in Austria and Germany since 2016. In 2017, the first cargo-bike dedicated operator, Cargoroo, has been created and now operates a service in Den Haag. Let's not forget that Voi announced in May 2019 that e-cargo bikes would be added to its e-scooters fleet… but we are still waiting for it. So 2020 – or 2021 in Brussels – might be the year of shared e-cargo bikes.