India, a new market opening… or not
I wouldn't to be in the head of bike-sharing business developper in charge of India. For sure, the market is huge, but its cultural singularity make the launch of public bike-share system a big risk! You'll better build a strong risk analysis…
As a proof, the first fully automatised bike-share programs launched only in june 2017 in Bophal, a "small" (1.8M residents) city in the very center of the country and Mysuru, a 900 000 residents one in southern Karnataka state. Before a lot of trials failed, as you check with the number of question marks on the Bikesharing World map.
In Bhopal, 500 bikes and 50 stations from German provider Nextbike hit the new cycle lanes of the city, who has big cycling ambitions in cycling infrastructures along with PBS (round of applause). We can point that this program is well acompanied: bike lanes plan, full integration with the BRT and bus system makes it a potentially sustainable project.
In Mysuru, the Trintrin project seems to pop out in the middle of a bicycle policy desert… The city will be equipped with 450 bikes in 48 stations, from local provider Pioneer Advertisers.
In the past couple of weeks, dockless bike-share also appeared in the indian news: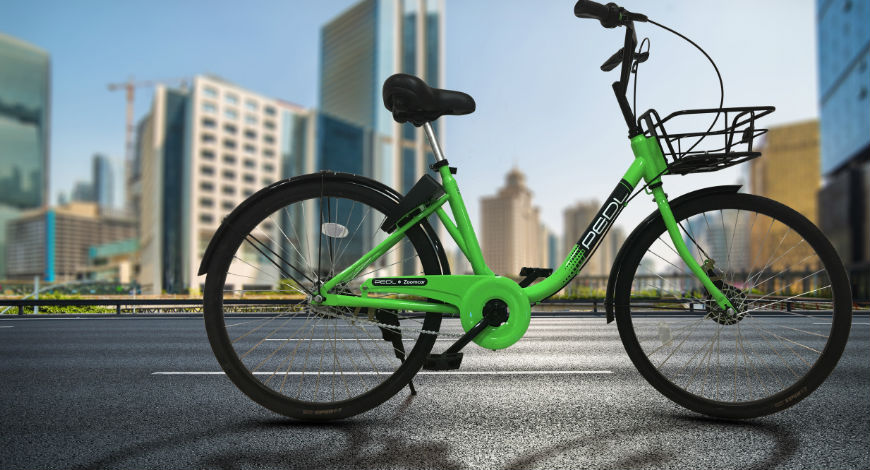 But all these companies are going forward very cautiously. Nextbike and PEDL started with a small scale project regarding the size of the cities, and ofo is planning its coming with authorities, and takes into account the social analysis of the population. They did not have such concerns with some European cities!
The wide range of socio-economic backgrounds of potential system users is a problem to be adressed. Tarification, communication, have to adapt to this wide public. Or companies will have to select its public… that's Ofo's choice as they will "target young professionals or the middle or upper middle-class sections where literacy isn't a concern and environmental sustainability is appreciated"! The lack of familiarity with automatised systems, predominantly cash-based economy are other points to be adressed.
As in China, the cultural singularity and gigantism of project scales might keep the Indian market a closed one. Nextbike has been the first to sneak in 'at small scale, though), but we can doubt that any occidental company will have the flexibility, sensibility to local environment, and industrial power to be part of the game. It will surely get intersting to see new business models or technical solutions emerging from this market.