Why Quality of Service is central for shared-mobility operators?
The past few months have flourished with news of dockless bike-share operators getting into financial troubles: from Gobee's bankruptcy in spring 2018, to oBike's one in summer and ofo's coming one. Mobike, the least damaged pioneer, is also choosing to stop expansion and focus on operations profitability. Even if the ratio vehicle cost/average trip cost is different, one can have the strange feeling of déjà-vu, looking at the E-scooter sharing sector in 2019.
So how to avoid such a fiasco?
One of the main reasons for the fast fall of dockless bike-share operators is to have thought of market before of users. In other terms: not having focused on quality of service.
It starts with the quality of collaboration with the local authorities: in order to build a sustainable service, an operator have to work hand-in-hand with local stakeholders, to understand the needs, be integrated with the existing transit system, plan the development of the service, share data… Once again, we can spot many examples such as oBike in London-UK, Bird/Lime/Spin/Bluegogo in San Francisco-USA have all been ejected from the cities they tried to wild-launch in. Nowadays, the communication of ALL operators is based on the first principle of full collaboration with the authorities, as they get the lessons from the said-examples. Its is a win-win-win agreement: the city keeps the right to orientate the service in terms of density, location, maintenance…, the operator builds a sustainable relationship and improves its operations to match with the locals needs, and the user should be able to use a service, that will be optimised for its environment.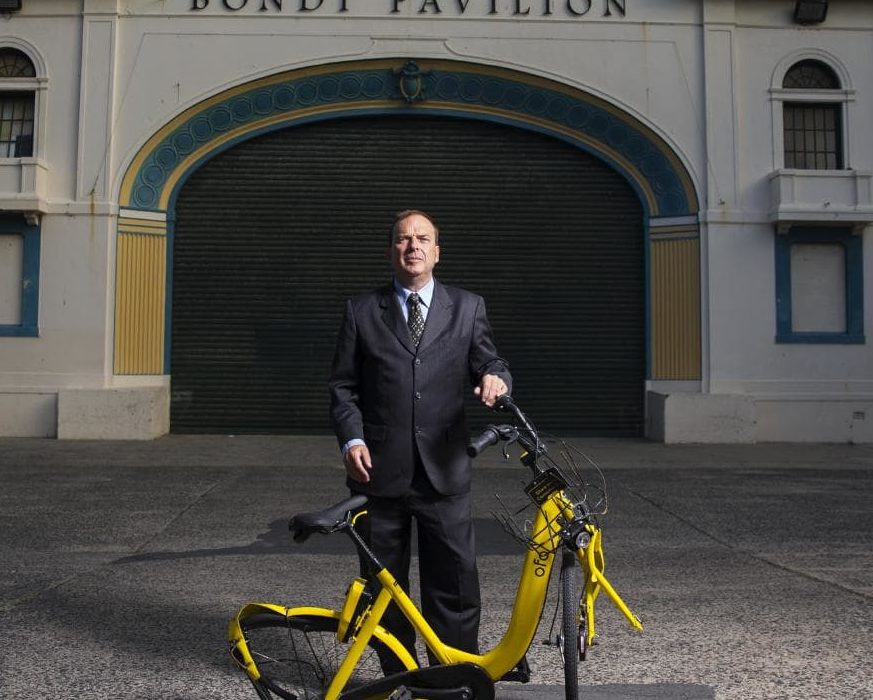 Then you have to work on the quality of the vehicle itself. First, because user experience have to be a priority. A ride on a Mobike on Paris' cobbles have been one of my worst bicycle ride experience: asian-size frame (way too small), zero confort, single-speed… One kilometer was enough. A bad ride is the best way to loose users. Second (related to point one), vehicles have to be designed to be safe. Sounds obvious, but cheap lights, weak drum-brakes and full tires are not making the job for most urban environments. Third, think about sustainability and operation costs. "Chinese" dockless bicycles have clearly not been designed to be sustainable/maintainable, but as disposable vehicles. E-scooters are following the same way for a different reason. In order to gain markets, many operators launched in rush with off-the-shelf products. As a result, the lifespan of Bird scooters is reportedly between 1 and 2 months! Suppliers (Segway-Ninebot) and operators (Lime) are now switching to shared-use specific models to stop this nonsense, while new embedded-technology is being introduced remote maintenance and monitoring.
Because now that we have quality vehicles, let's keep them in working order and usable! The quality of operation is the central point of a good shared-mobility service: I would prefer a bad fleet well operated than the opposite. The fate of ofo in its global expansion dreams is a reminder: you cannot only drop thousands of vehicles and wait. Due to a lack of planification and/or means, its resulted in an incredibly low availability (broken/stolen/vandalised bikes) in many occidental cities, that forced users to choose another service. As users are loosing confidence, why not introducing vehicle maintenance record in the apps? The challenge of fleet maintenance is stronger now with battery charging management. We can see that the solution is not mature yet, as we are moving from chargers or juicers, to battery swap… and maybe soon to autonomous vehicles going to charging stations riderless! The importance of having well-defined human (maintenance, monitoring, balancing), software (operation management) and hardware (maintenance and charging logistics) will therefore grow in the future.
In the perfect world, with a perfect system, that would be enough. But the perfect shared-micromobility system doesn't exist and that's why you need a good quality of support. User experience. If you don't want to loose him, you have to be there to help, to council, so he feels considered and valued. Thinking of what Pony Bike is doing, the top level would be for the operator to create a real community, where users are helping each others, and growing attached to the service.
Quality. One word to remind and decline at every step of a service development. The time when it was forgotten is over (for bikeshare at least), and with the help of new technologies – AV tech, embedded sensors, AI, blockchain – it will help building sustainable and efficient shared-micromobility services.