Subscription models, the future of shared micromobility?
Are we currently witnessing a business model switch for shared micromobility services ? The dynamic might confirm it, as media are focusing more and more on the emergence of subscription models.
Whatever the vehicle – e-scooter, e-bike, bike – or the continent – North America or Europe – these services seem to ride a wave of success, convincing additional riders to adopt light vehicles.
What is a subsciption model?
The model is simple: for a monthly fee, a company provides you with a vehicle and a replacement/maintenance service, meaning that if your vehicle is stolen or broken, you will get it replaced (with an excess) or fixed within 24 to 48 hours. Calling it a SHARED mobility service may be discussed, but you are basically paying for a service, and not owning the vehicle.
It removes many obstacles for riders who would like to own their vehicles: you will not get stuck with a flat tire for months, and you're – less – afraid to have your bike or scooter stolen. From the operator point of view, the model is less risky than free-floating models. Subscription is a guarantee to get your income, even if the overall ridership dropped because of a month of rain. Operations (vehicles pick-up and drop-off, on-site repairs) can be optimized thanks to a 24 to 48 window with no surprise, unlike free-floating operators who have to react within a couple of hours.
From EU…
Swapfiets might be the company that really settled the trend. Launched in Delft, NED, in 2014, the service rapidly grew in its home country, then all across Europe until the recent and mediatic launched in Paris, FRA, and Milan, ITA. Riders can get access to a bike for 16.50€/month, an e-bike for 75€/month. The company announced with the Paris launch a trial with e-scooters for 45€/month.
Different companies are trying to copy the model: Buzzbike offers bikes for 32€/month in London, while Step offers e-scooters for 39€/month in Belgium. But most companies are taking advantage of the e-bike boom. SoundCloud founders created Dance – available in Berlin, GER -, which will offer access to an e-bike and related services for 59€/month, while Ebike-to-go gives you access to an e-bike from 89€/month in the Netherlands. Van Moof, a bicycle supplier, is getting close to being a competitor by offering Theft and/or Maintenance packages to its buyers. Switching to a high-end copy of Swapfiets wouldn't take much.
If successful e-scooter sharing operators are not in the game yet, Voi interestingly teased a new service called Voi.x You on September 23rd which I imagine being a subscription service. Wait and see…
… to the rest of the World
If similar services launched in North America, such as Zygg in Toronto, CAN, offering e-bikes from 57€/month, there is way more activity around e-scooters. Shared e-scooters operators Bird, Spin, and Wheels are communicating on a monthly subscription with access to vehicles specifically designed for private usage. If Ford-owned Spin clearly offers maintenance and replacement services in the package, no information is available for its competitors. Observers suspect that Bird once launched its rental service to maintain its presence in cities where it was not allowed to operate (San Francisco and Barcelona).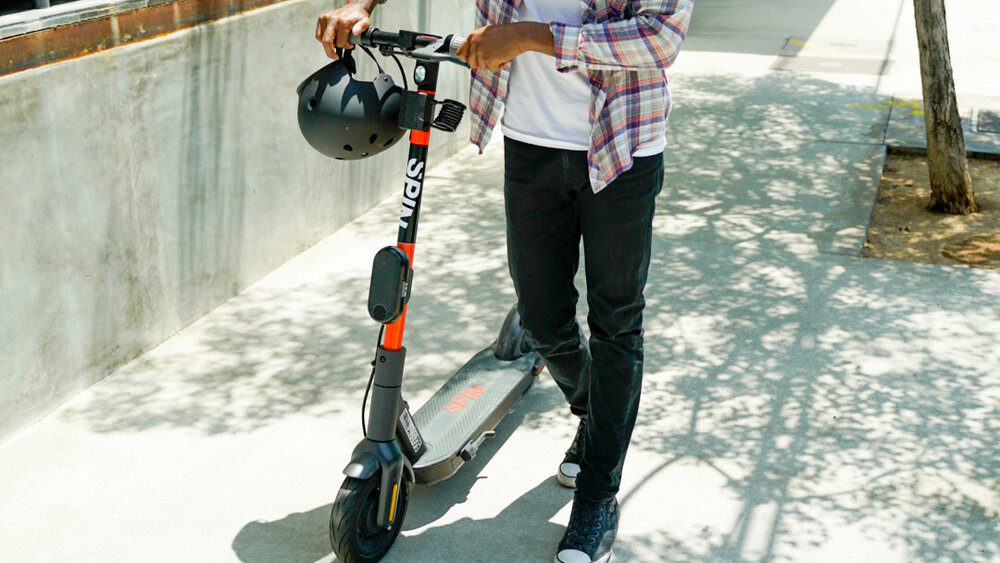 Besides historical operators, other companies stepped into the breach. The most famous being Unagi and Brooklyness. Following Van Moof's model, Unagi – read this nice article from CoMotion that arrived the same day I start to write this – first developed a high-end e-scooter model before offering additional services for 34€/month for customers in New-York and Los Angeles, USA. Brooklyness is focusing on New-York where it provides e-scooters from 41€/month and foldable e-bikes for 58€/month. We can highlight that both companies focused on NYC, where lies a huge market of e-scooter riders not yet available to e-scooter sharing operators. Other competitors such as Wire – e-scooters from 25€/month in the US – or Zoomo – e-bikes from 36€/month in Australia – are trying to take their seat at the table.
All these services took advantage of the COVID-19 crisis, answering the need for alternatives to public transports in dense urban areas. The first step was to switch to bikes, e-bikes or e-scooters, a trend that has been witnessed all around the globe. The second – if we consider shared micromobility – was to switch from shared vehicles to private vehicles in order to lower the risk of virus transmission.
But it is not only a matter of context, but of customer experience as well. Subscription models are a guarantee of vehicle availability at all time, with a fixed monthly price whatever the distance you will ride. Free-floating options are taking away the fear of theft and parking problematic. Just choose you're favorite depending on your needs and personal constraints.